Disabled Parking
Disabled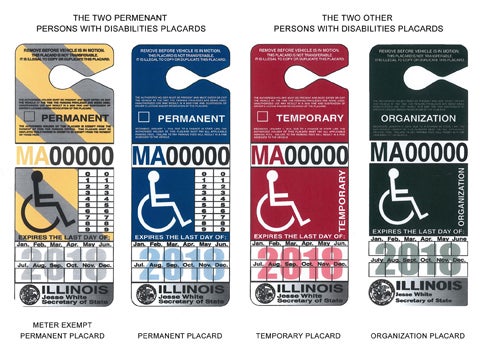 Yellow Placards allow parking in short-term meters and disabled stalls up to 2 hours free.
Blue/Red/Green Placards and Disability License Plates allow parking in disabled stalls. Must pay posted rates.
Additional parking accommodations for disabled customers may be provided with appropriate documentation. Please contact one of the Customer Service Offices for details.
https://www.cyberdriveillinois.com/services/persons_with_disabilities/disabilities.html